Movement, Freedom and Flexibility in Magnetic Receptive Signage at Ochsner Sport
Swiss sports retailer, Ochsner Sport converted three of its 80 stores into prototype locations to test the Visual Magnetics Graphic System for graphics on walls and merchandising racks.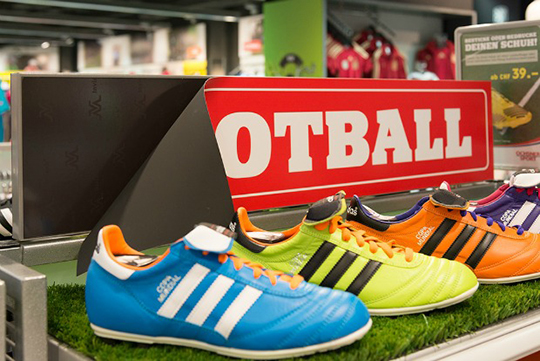 Just like the athletes they sell to, the sports retailer needed to be faster and more agile with its graphic change-outs, refreshing graphics as soon as they had new merchandise on the shelf. Visual Magnetics' Swiss direct sales channel, Frischknecht AG, and printer Frontwork AG, led by Sales Manager Manuel Böschenstein, offered up the Visual Magnetics Graphic System® as a fast-paced retail display solution for the brand.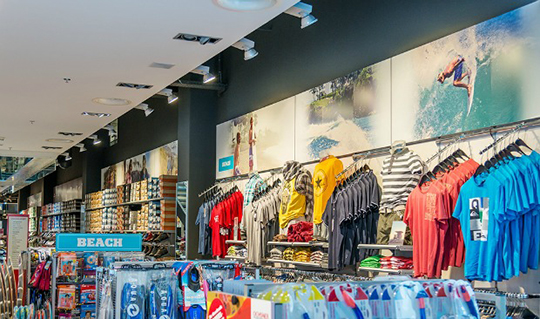 Today, the three prototype stores use graphics printed on VM-POLYsatin® MagnaMedia® to elegantly present sports related imagery and promotional messaging on fixtures and large wall graphics. Store personnel are able to switch-out messaging easily by rolling-on new media, without having to worry about complicated installations that interrupt their regular flow of business.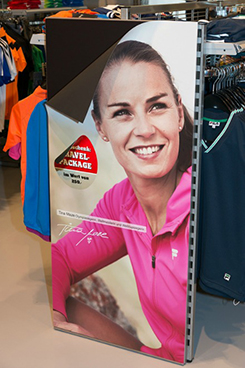 "We are working with several major Swiss retailers, including Ochsner Sport and a prominent chocolatier, who need to be more quick with their promotional displays. We always recommend Visual Magnetics because it gives retailers and store employees the confidence that change-outs will be painless and more flexible. These graphics put them ahead of their competition—they are top-quality ferrous materials that look great and perform better than any other magnetic receptive product on the market," says Roberto Carriero, CEO of Frischknecht AG.
Ochsner Sport is now planning to roll out a number of additional stores installed with Visual Magnetics over the next year.